The Nebraska Local Masters Swimming Committee (LMSC) welcomes you! We are an affiliate of U.S. Masters Swimming (USMS). USMS is a national organization that provides organized workouts, competitions, clinics and workshops for adults ages 18 and over who are dedicated to maintaining their fitness through swimming. It was founded in 1970 and has 52 LMSCs, over 1,500 smaller clubs and workout groups, and nearly 60,000 members nationwide. USMS programs are designed to help swimmers improve fitness and/or train for specific goals (fitness, competition, triathlon) and offer active support for a healthy lifestyle through friendship and camaraderie. Learn more about U.S. Masters Swimming by visiting the USMS FAQ page on the USMS Web site. For membership information or to join USMS, click here.

The Nebraska LMSC had 284 members and seven clubs in 2014, and offers its Masters swimmers the opportunity to participate through several clubs again this year. For more information about Nebraska Masters Swimming, visit the "About Us/Clubs/Officers" page, or check out our "LMSC Info" page on the USMS Web site.
News and upcoming events for the Nebraska LMSC are posted regularly. Stay informed with our "News" and "Upcoming Events & Meets" pages. Also, check out the news feeds from USMS, USA Swimming, and Swimming World Magazine on the right side of the page. There are also links to Nebraska Masters Swimming on Facebook and Twitter at the bottom of the page.
Many documents on this site are in .PDF format and require Adobe Reader or a compatible program to view them. Download Adobe Reader here for free.

The March-April edition of USMS SWIMMER magazine is on the streets. Check out the 'Volunteer Profile' on page 46; it features our Nebraska LMSC Chairperson Erin Sullivan! To read the story in SWIMMER
magazine on-line, visit our "Links" page HERE & follow the instructions to set up a "My USMS" account on USMS.org. (required)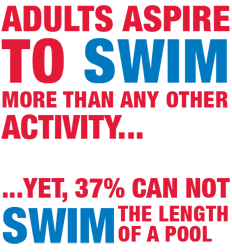 Nebraska Masters Swimming is offering adults free swim lessons at the Kroc Center in Omaha on Friday, April 10th, and Friday, April 17th.(April is Adult Learn to Swim Month) We need your help! We're looking for volunteers to help teach adults how to swim. There will be two 45-minute sessions beginning at 5:00 PM. We'll have a training session and lesson plan for you to follow. If you're interested in volunteering, please contact Erin Sullivan at: NBChair@usms.org, or Sue Nutty at: NBRegistrar@usms.org. Visit the Kroc Center Omaha Web site for more information.
We need your help with the Special Olympics regional and state swim meets!
We're looking for Timers, Athlete Escorts and Food Donations
Please plan to wear clothes that can get wet such as sandals, flip flops, shorts, skorts, capris, etc.  Volunteers will be fed.
See more upcoming events on our "Upcoming Events & Meets" page — CLICK HERE.

  Home | Contact Us  
Web site last updated on 3/27/2015
Copyright © 2015 Nebraska Masters Swimming. All rights reserved.